First Place Prize donated by the TMA ~ Lyman Trade Flintlock Rifle .50 caliber

The Lyman Flintlock Trade Rifle is patterned after the dependable, functional rifles developed for use during the Indian fur trading days. These distinctive, conventional-styled guns were designed exclusively by companies such as Henry and Leman, and were prominently sought after by Indians, trappers and frontiersmen as their gun of choice.
The Trade Rifle features a beautiful European, walnut stock and comes standard with accurate, adjustable iron sights. The front sight is a .350 dovetail, blued steel blade, while the rear sight is a .350 dovetail in open style. The rifle features polished brass furniture, case-hardened color lock and single trigger that is spring loaded for positive tension and easy field use. The Flintlock Trade Rifle is 45.5" in length and sports a 28" blued octagonal barrel with a 1:48" rate of twist for both patched ball and Maxie or REAL. An amazing retro Flintlock with historical accuracy for an amazing price.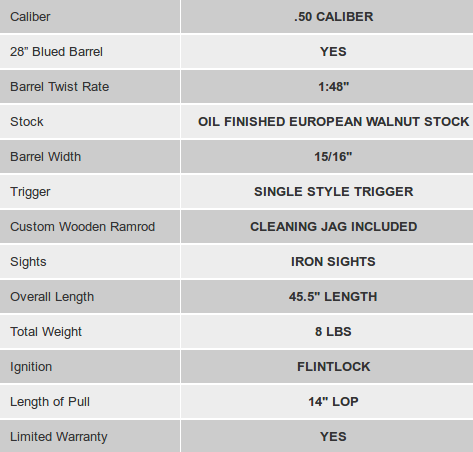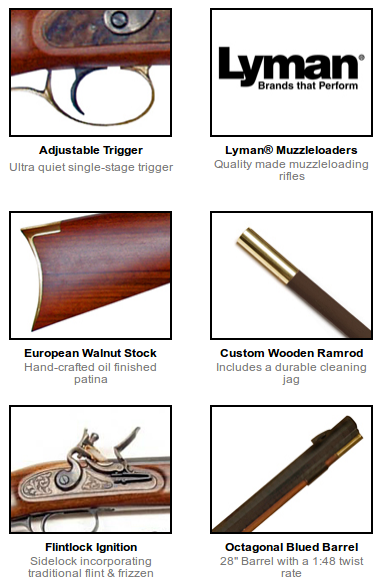 Single Ticket = $5

Five Tickets = $20

"Baker's Dozen"
Thirteen Tickets = $50


*** You must be 18 years of age to participate, and you must live in a location that permits the shipping and receiving of traditional muzzleloaders, either directly or via an FFL. You also must agree to follow all the rifle manufacturer's instructions on it's handling and usage. All donations from our TMA Raffle will go the the TMA General Fund to help our continued support of Youth Group Activities, and the membership of the TMA forum.
No shipping to PO or APO Boxes!